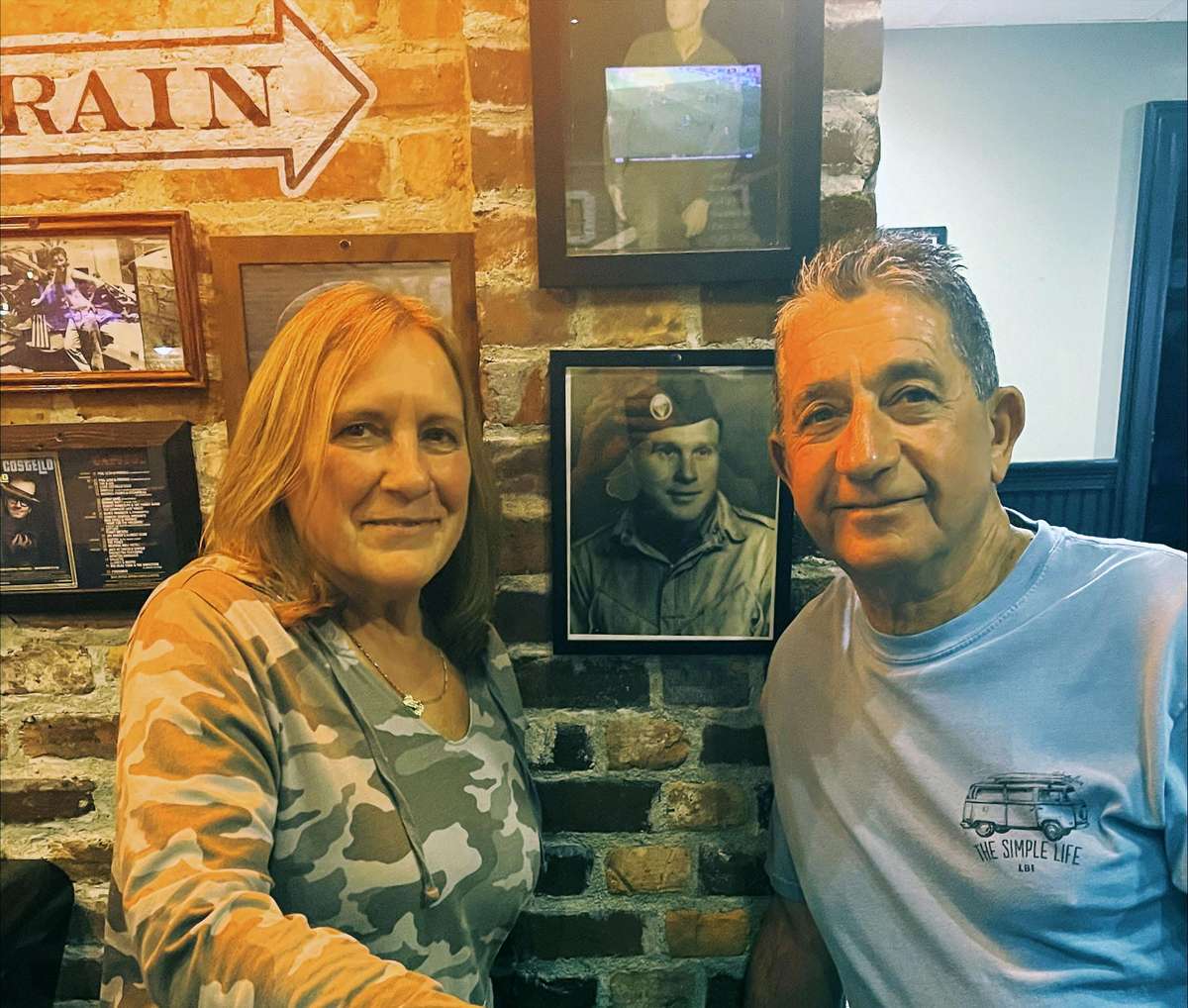 Wall of Heroes: Orlando Ascenzi, Port Chester, NY
Wall of Heroes: Orlando Ascenzi, Port Chester, NY
Since 1935, Colony Grill has been known for its one-of-a-kind hot oil pizza, exceptional hospitality, love of America, and local community involvement. When World War II broke out, many patrons enlisted, and paying tribute to their service became an integral part of Colony Grill's culture. We feel it is our civic duty is to honor those who served in the armed forces and dedicated their lives to protect our freedoms, here at home or in foreign wars.
This is why at each of our restaurants, you will find a "Wall of Heroes" featuring photos of men and women in uniform – first responders of the U.S. Armed Forces, including Army, Navy, Marines, Air Force, and Coast Guard. From the battles of World War I, World War II, the Korean War, Vietnam War and the Iraqi-Afghanistan Conflict, Colony Grill salutes these men and women for their courage and love of country.
WW II
Today, we are proud to honor Orlando Ascenzi, born in Alatri, Italy on November 21, 1920, and who immigrated into the United States with his mother through Ellis Island on 1921. His father preceded them in 1920 and settled in Bedford Hills, N.Y. Orlando enlisted in the United States Army and was part of the 101st Airborne Division.
According to the Holocaust Encyclopedia: "The 101st Airborne Division was recognized as a liberating unit by the US Army's Center of Military History and the United States Holocaust Memorial Museum in 1998."
COMING HOME
Upon his return home, Orlando married Vivian Liburdi in 1946, with whom he had four children: Steven, Marilyn, Doris, and Diane. He lived most of his life in Bedford Hills, N.Y. where he worked as a union truck driver.
A SPORTING MAN
A baseball and golf aficionado, Orlando tried out for the New York Giants baseball team and was scheduled for a second tryout. Unfortunately, his father passed away and Orlando took over as the man of the family. However, his passion for golf and baseball continued throughout his life.
Today, Orlando's daughter Diane and her husband have dinner every Wednesday at the Port Chester, N.Y. Colony Grill. They sit on the same bar stools every time, right next to Orlando's picture on the Wall Of Heroes. For Diane, it's her way of having dinner with her dad regularly and to honor his courage, accomplishments, and memory.