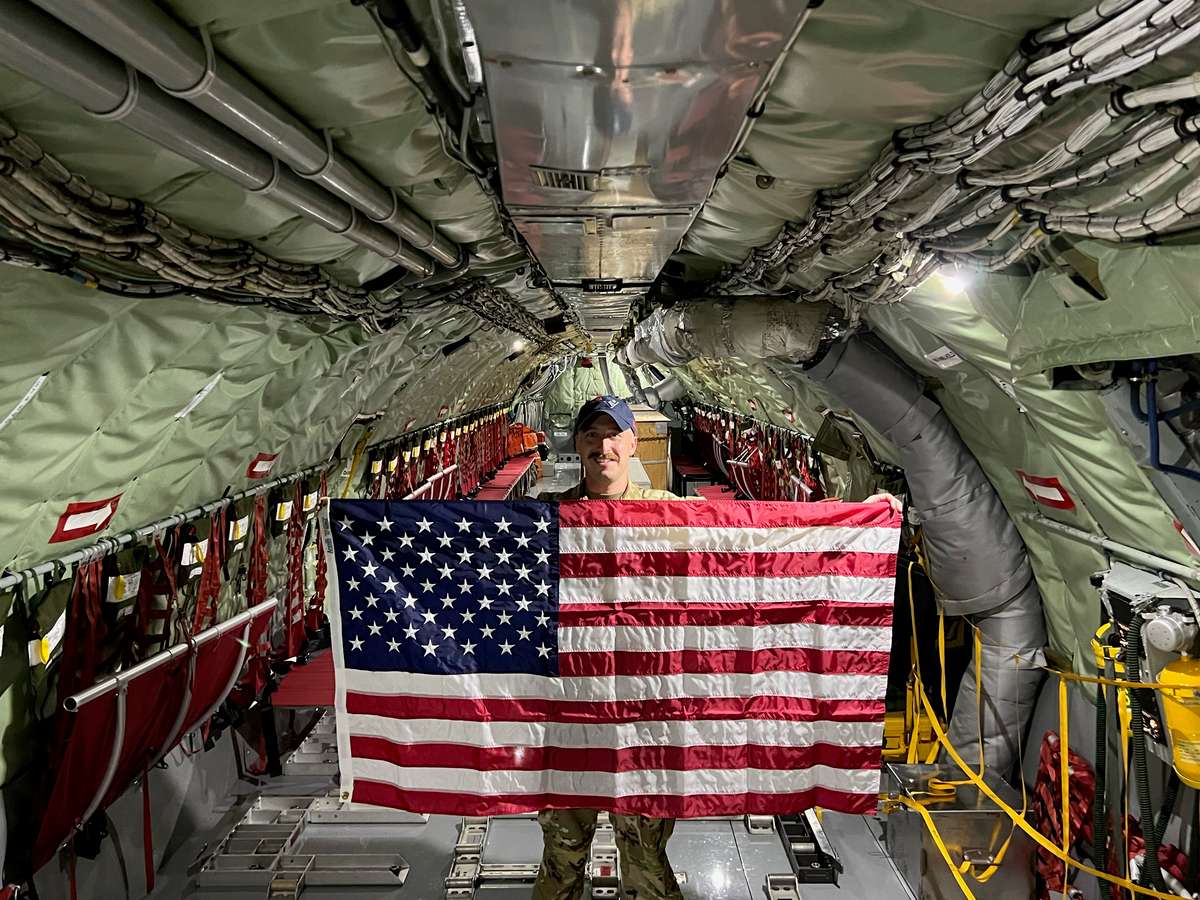 Military Appreciation Month: Major Andrew Kenny / KC -135 Aircraft Commander
Military Appreciation Month: Major Andrew Kenny / KC -135 Aircraft Commander
Since 1935, Colony Grill has been known for its one-of-a-kind hot oil pizza, exceptional hospitality, and community service. When World War II broke out, many patrons enlisted, and paying tribute to their service became an integral part of Colony Grill's culture -- a civic duty to honor those who served in the armed forces and dedicated their lives to protect our freedoms and country, here at home or abroad.
At each of Colony Grill restaurant, a "Wall of Heroes" featuring photos of men and women in uniform – first responders as well as members of the US Armed Forces, including Army, Navy, Marines, Air Force, and Coast Guard. Colony Grill salutes these men and women for their courage and love of country from the battles of World War I, World War II, the Korean War, the Vietnam War, the Iraqi-Afghanistan Conflict to current military deployments.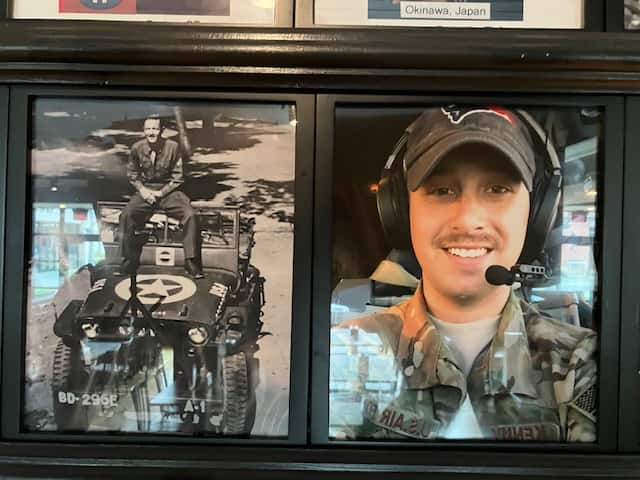 May is Military Appreciation Month: We honor Major Andrew Kenny / KC – 135 Aircraft Commander
Born in Danbury, CT, Major Andrew Kenny lived in Stamford, CT, before moving to Concord, NC as a child with his family. He attended the University of North Carolina in Charlotte, graduated in 2012, and received his commission shortly after that as a 2nd Lieutenant in the Air Force from the ROTC program at UNC Charlotte.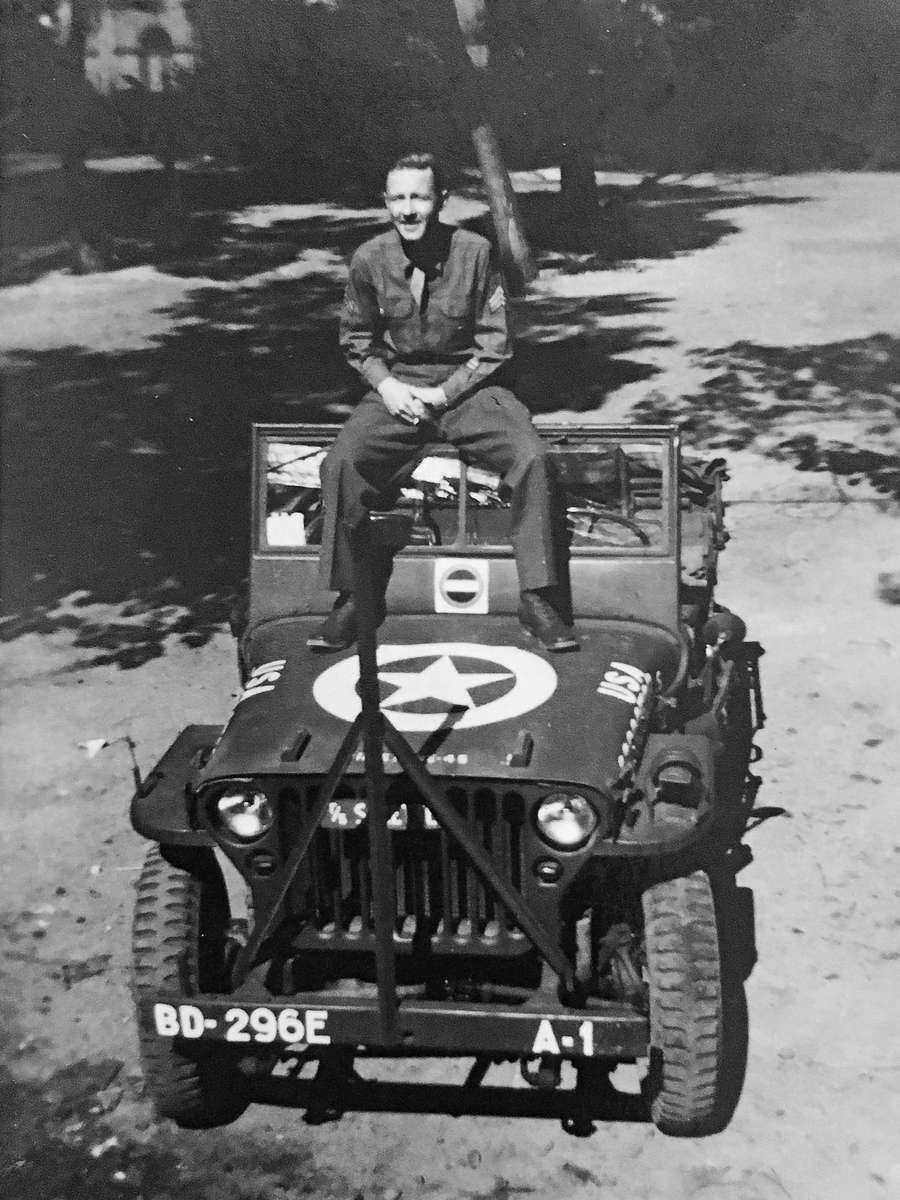 Inspired by His Grandfather
"My grandfather was a Staff Sergeant in the US Army during WWII, and it was always a dream of mine to follow in his footsteps," Kenny said. "I wanted to honor my grandfather and his service to our country, so I always knew that I would end up serving in the armed forces in some capacity--his service and sacrifice were, and will always be, my inspiration for serving. My grandfather had one of the biggest impacts on my life and was pivotal in the direction I chose to take in my military career. As a senior in high school, I was a member of the Air Force Junior ROTC program, and just before graduation, we held an awards ceremony. My grandfather visited from Stamford, CT, and attended the ceremony. At the time, I wasn't aware that I would be receiving a medal for superior performance during my time in JROTC. When my name was called, I went to center stage, and when I looked over at my grandfather, I saw that he was walking up the stairs and toward me--he was asked to present me the medal ahead of time. He was handed the medal, pinned it on my chest, and then gave me the most memorable salute I have ever received in my 12-year career."
Deployments and Coming Home
Major Kenny has been deployed to the Middle East numerous times and is always thrilled to come home to his wife, Danielle, and their four kids: Aniston, Maddon, Logan Kate, and Charlotte.
Being from CT, he is both a die-hard New England Patriots and New York Yankees fan, and when not cheering them on, coaches his son's little league baseball team. The family also loves fishing and is very active in their church community.
Colony Grill Wall of Heroes, Tampa. FL
Major Kenny's love for Colony Grill began as a child living in CT, admiring the Wall of Heroes and the history it represented. Today, he and his family are regular patrons at Tampa's Colony Grill. In Major Kenny's words, "Frank and his team at the Tampa Colony Grill had shown time and time again their love and appreciation for those that had served in the military--between displaying my picture and my grandfather's picture side-by-side on the Wall of Heroes, to throwing me a welcome home surprise when I returned from my deployment last month, this team truly goes above and beyond for the military community."
From all of us at Colony Grill: We thank you for your courage and service, Major Andrew Kenny.