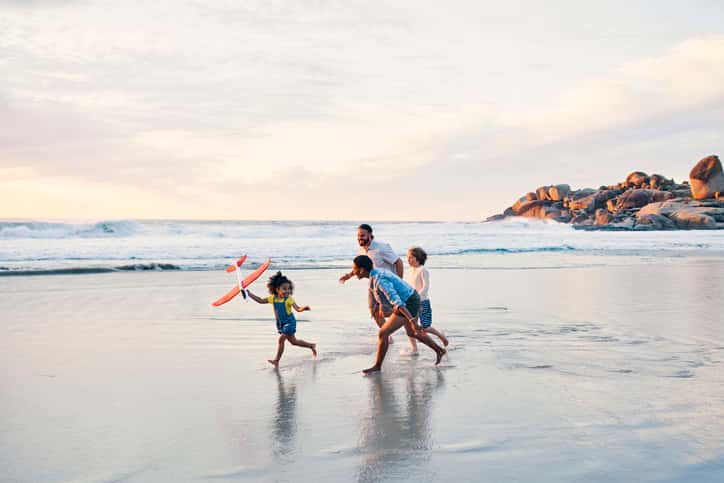 Family-Friendly Fun in Fairfield, CT: Kid-Approved Activities for All Ages
Family-Friendly Fun in Fairfield, CT: Kid-Approved Activities for All Ages
Welcome to Fairfield, Connecticut, where family-friendly fun is around every corner. This charming town on the coastal shores offers an abundance of kid-approved activities, ensuring that people of all ages can find excitement, entertainment, and enrichment. As we journey through the array of adventures waiting for you, you'll discover that Fairfield, CT, is the perfect destination for a memorable family getaway.
Sun and Sand at Fairfield's Beaches
Fairfield boasts several stunning beaches, making it a perfect place to spend a day of sun and sand. Jennings Beach is a local favorite, where little ones can build sandcastles and play in the gentle waves. For those looking for a quieter setting, head to Penfield Beach for a serene atmosphere, lovely sea views, and a chance to see the historic lighthouse. And don't forget to explore South Pine Creek Beach, ideal for beachcombing and leisurely strolls along the shore.
The Birdcraft Museum and Sanctuary
The Connecticut Audubon Society Birdcraft Museum and Sanctuary in Fairfield is a paradise for birdwatchers, wildlife enthusiasts, or anyone curious about seeing the bird species native to the area. This sanctuary is home to a diverse range of birds and offers a unique opportunity to observe and appreciate our feathered friends. Kids will be captivated by the sanctuary's peaceful trails and its museum, filled with interesting exhibits that will spark their curiosity about the natural world.
A Wild Day at Connecticut's Beardsley Zoo
While technically located in nearby Bridgeport, Connecticut's Beardsley Zoo is just a short drive away and offers a perfect family adventure. Your little explorers can marvel at diverse animal species, learn about wildlife conservation, and enjoy educational exhibits. It's a place where learning and fun go hand in hand.
Dive into Local History at Fairfield Museum and History Center
Discover Fairfield's rich history at the Fairfield Museum and History Center, where visitors can explore interactive exhibits, hear fascinating stories, and get a glimpse of life in the past. It's an engaging and educational experience for the whole family.
Lake Mohegan: Nature and Adventure
Looking for some outdoor excitement? Lake Mohegan is the answer. This beautiful park offers hiking trails, a picturesque lake, and a sandy beach area perfect for swimming and spending quality time in nature. The kids will love the playground and the opportunity to immerse themselves in the wonders of the great outdoors.
Playtime and a Picnic at Sherman Green
Sherman Green is a charming park in Fairfield where visitors can enjoy a nice stroll, and where kids can let off some steam by playing at the playground. It's also the perfect place for a nice picnic! You can find several restaurants offering take-out options nearby, including Colony Grill. This pizza spot serves classic Connecticut "bar pie" pizzas, which have crispy, thin crusts that are perfectly light. Colony Grill offers a variety of bold flavor options, so that everyone can find a pie to suit their preferences.
A World of Art at Fairfield University Art Museum
The Fairfield University Art Museum is a haven for art enthusiasts and a great destination for a cultural family outing. With a diverse collection spanning ancient to contemporary works, it offers a fascinating journey through the world of art. Explore captivating exhibitions, engage with thought-provoking pieces, and appreciate the rich cultural heritage on display at this cultural gem in Fairfield. Whether you're a seasoned art lover or a curious visitor, the museum is a place of inspiration and creativity for all.
Reading Adventures at Fairfield Woods Branch Library
The Fairfield Woods Branch Library is not only a great place to encourage a love for reading but also offers various children's programs. They have a welcoming reading area and host wonderful storytimes. It's an excellent spot for quiet, indoor family moments.
Fairfield Theatre Company: Entertainment for All
Check the schedule at the Fairfield Theatre Company for family-friendly performances and events suitable for all ages. Whether it's a live show, a musical, or a special event, you'll find entertainment that caters to your family's tastes. Fairfield, CT, is a unique and endearing town that holds endless possibilities for every traveler. Whether you're building sandcastles on the beach, exploring history at a museum, or enjoying a quiet day at the library, Fairfield offers a wide array of activities and experiences for visitors of all ages to enjoy. So, pack your bags, bring your appetite for adventure, and make the most your time in Fairfield, CT!